Bristol's WWI Conscientious Objectors
Last spring, based on documents in the Central Library, we published details of 47 men from Bristol who were imprisoned as conscientious objectors during World War 1. For moral, religious or political reasons they refused to take part in the war. Many people contacted us having seen these names and provided us with more information about these men or other conscientious objectors.
Nationally, Cyril Pearce, has been working for many years to compile a database of conscientious objectors. To date he has collated information about over 17000 men. We have been able to access this data and can now publish details of 350 men from Bristol and the surrounding area who saw themselves as conscientious objectors. Many were subjected to harsh conditions in prison. After the war many found it difficult to return to their jobs. Others agreed to serve in non-combatant roles like the Friends' Ambulance Service. All paid a great price for having the courage to stand up for their principles.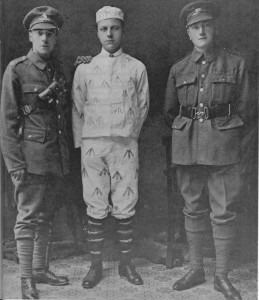 2016 is the centenary of the introduction of conscription; the centenary of the imprisonment of the first of these men. We will be holding a number of events to mark this over the coming months. Now we have these 350 names we want to find out as much as possible about these men and their families. Please follow the links and help us if you can
Conscientious Objectors
We have been collecting a list of Bristol's conscientious objectors. The list of names that we have found so far can be found in "Do You Have A Conchie In The Family?".
Stuff linked to this project...
Book Reviews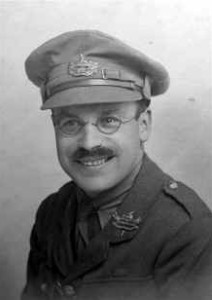 Scenes from the Life of Poet and War Casualty: FW Harvey The poet FW Harvey (1886-1957) spent the last thirty years of his life in Yorkley in the Forest of Dean. I was brought up in the Forest of Dean and was always taught that Harvey was our very own war poet and First World War hero who won a […]
Read More =>
Blog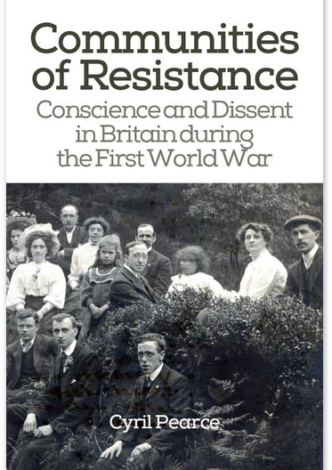 An excellent new book Communities of Resistance has just been published which takes a systematic look at the networks of war resisters connected to conscientious objectors in World War One. Based upon a nationwide survey of COs it appears Bristol was a hot spot of war resistance as the author, Cyril […]
Read More =>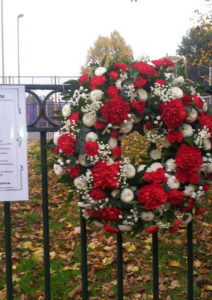 Today at noon a commemoration was held for the soldiers from The Dings who died at the Somme in World War 1. (See the event listing.) In particular we remembered the Jeffries brothers: Arthur who was killed in action at Geuedecourt on September 16th 1916 and Alfred who was shot at dawn for desertion […]
Read More =>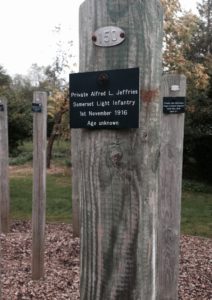 Three more of the British and Commonwealth soldiers executed during the First World War were remembered on Saturday at the Shot at Dawn Memorial within the National Memorial Arboretum in Staffordshire with a re-dedication service. The Memorial, which was unveiled in 2001, commemorates men shot for […]
Read More =>