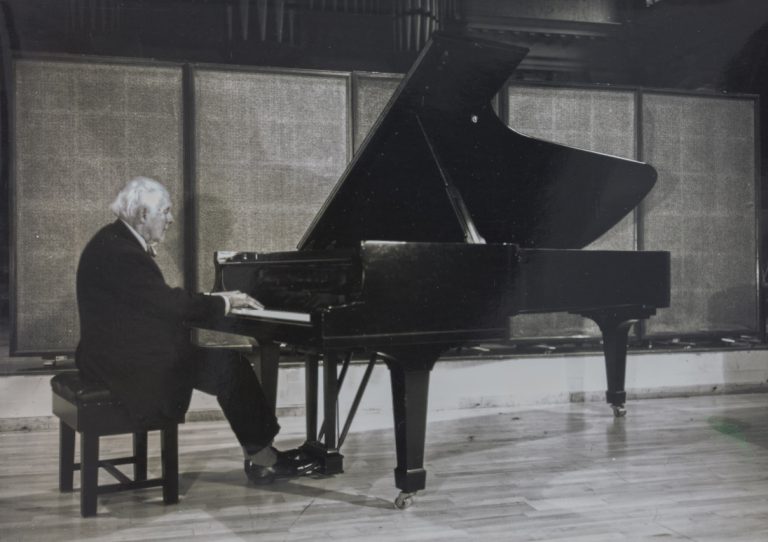 Two performances at 13.15 & 15.30
Venue: Bristol Cathedral, College Green, BS1 5TJ
Pianist: Steven Kings   Soprano: Heather Ashford
No booking required and no admission charge but there will be a collection at each performance.
Visitors to the Refusing To Kill exhibition in Bristol Cathedral will have learnt about Frank Merrick and even heard his voice. With the support and involvement of Frank's family we are now pleased to present a performance of some of his music.

Frank Merrick was 31 when he was arrested as an absentee from the Army in 1917. His conscientious objection was founded upon moral and political beliefs and was demonstrated by the fact that as a long-standing vegetarian he refused to kill a single living being. An absolutist conscientious objector, he spent his war in prison.

For more information look here.
It will be possible to view the Refusing To Kill exhibition before both performances. Additional material about Frank Merrick will be added to the exhibition for the occasion. The exhibition continues in Bristol Cathedral until January 8th. It will then transfer to the Central Library for several weeks.