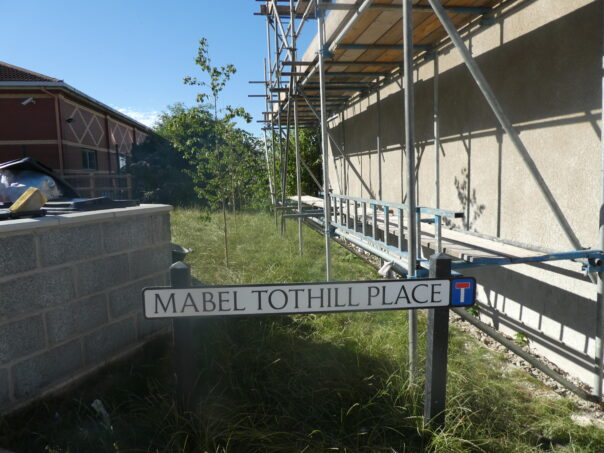 Hurray! Bristol has a new road named Mabel Tothill Place in the Barton Hill area. This is great news as it is well deserved and highlights a local activist who did so much for the area. There are remarkably few roads named after women anywhere in the country.
Mabel Tothill who lived from 1869 to 1964 was a peace campaigner, a Quaker, a socialist and Bristol's first woman councillor (for Easton ward). She was a committed social activist who was part of campaigns and organizations that worked to improve the lives of local people.
June Hannam wrote an excellent booklet showing how Mabel's work for women's suffrage as well as her role in the new Independent Labour Party were intertwined. June explained how Mabel Tothill was instrumental in the early years of both the Barton Hill Settlement and Bristol Folk House because of her interest in education. Mabel Tothill's work is testimony to her strong "belief that socialism and labour politics held the key to a better life for all".
As a Quaker, Mabel Tothill also worked tirelessly to support local conscientious objectors, visiting them in prison and organizing holidays for their families who were sometimes ostracized during World War 1.
When the local building company approached the street naming section in the Council about appropriate names for their new site, having just read the BRHG pamphlet that June Hannam authored, Ruth Pickersgill (local councillor at the time) suggested Mabel Tothill deserved a street named after her in the area where she had been so active and such a role model to the local women.
So deservedly Mabel now has a local road with her name Mabel Tothill Place in Barton Hill very near the Barton Hill Settlement she gave so much time and energy.