From 1916-19 many men & women in Bristol organised opposition to conscription. Dozens of Bristolians were imprisoned as conscientious objectors.  These included Walter Ayles, who was a city councillor and Bristol's most prominent opponent of World War 1; the three Reinge brothers from Totterdown who were all imprisoned for refusing to join the army; George Barker who hid fugitives in the cellar of his bicycle shop in Bedminster; the Whiteford brothers from St George, one of whom refused to take any part in the war while his brother agreed to undertake non-combatant duties – a third brother agreed to be conscripted; and more than eighty Quakers, many of whom served in the Friends Ambulance Service in France.
Many men signed up for the army in the early weeks of the war. As the reality of the war became clear at home, the numbers of volunteers rapidly fell. The war machine needed more men. In 1915 the Derby Scheme was introduced to register men for the armed forces and encourage recruitment. In early 1916 the Military Service Act became law introducing conscription for the first time in Britain. Initially unmarried men between 18 & 41 were called up. By May 1916 it was extended to married men. In 1918 the upper age rose to 51.
Under the Act, tribunals of magistrates, retired army officers and other local 'notables' were established to which men could appeal against call-up. In theory they could argue that they were needed by their employer or family. In reality they were likely to get little more than a deferral. A proportion of men appeared before the tribunals claiming conscientious objector status – for moral, religious & political reasons  they refused to fight. Some accepted non-combatant roles within the military – for instance, joining the Royal Army Military Corps. Some accepted alternative work without military discipline – for instance, joining the Friends' Ambulance Service or working in armaments factories. Some brave men refused even this, arguing that if they accepted they would be releasing another man to go to the front and take part in a war with which they disagreed. These men were sent to prison. When they had served their sentence they were immediately called up again and sent back to prison.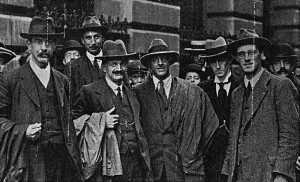 In fact those who were recognised as conscientious objectors were only a small part of those who refused to fight in the war. There are well-documented stories of men who went on the run to avoid being called up. Many men who appeared before the tribunals were not given the chance to argue their case. Anyone who was working in an industry linked to the war, such as mining, was deemed to already be involved in the war and hence not eligible to argue any principled objection. Such men were regularly turned directly over to the military authorities and sent to the front.
We want to find out as much as possible about these men and their families. We want to recognise their bravery in taking the stand they did. They suffered mis-treatment in prison. After the war many of them found it difficult to get work.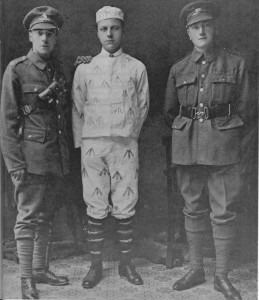 Can you help us? You may have a family member who was a conscientious objector. If so we would like to hear from you. From Cyril Pearce's national database of more than 17000 COs we have extracted details of 350 men from Bristol and the surrounding area who considered themsleves conscientious objectors. You may recognise a family member among them. If you do, we would like to hear from you – we want to find out the background of these men and learn about their experiences during and after the war.
Data File
To save the PDF files to your computer: Right click ('Control' click on a Mac) the PDF link and select "Save Link As…" or "Save Target As…", depending on your browser.
Searching these files: With  the file open in your browser or Adobe Acrobat Reader pressing the 'Ctrl' key and the 'F' key ('Cmd' and 'F' on a Mac) simultaneously will open a search box, the location of which will depend on the browser you are using but it is normally top left or bottom right.
A list of conscientious objects from Bristol
conscientious-objectors-data-VRS-2.0.pdf – 24/01/2016.
Change log
Version 2.0 24/01/2016
Version 1.0 27/04/2015
Toleration or Persecution
One of the sources for this work is Toleration or Persecution by Mabel C. Tothill, published by the National Labour Press in 1916 found in Bristol Central Reference Library. You can download a copy here.