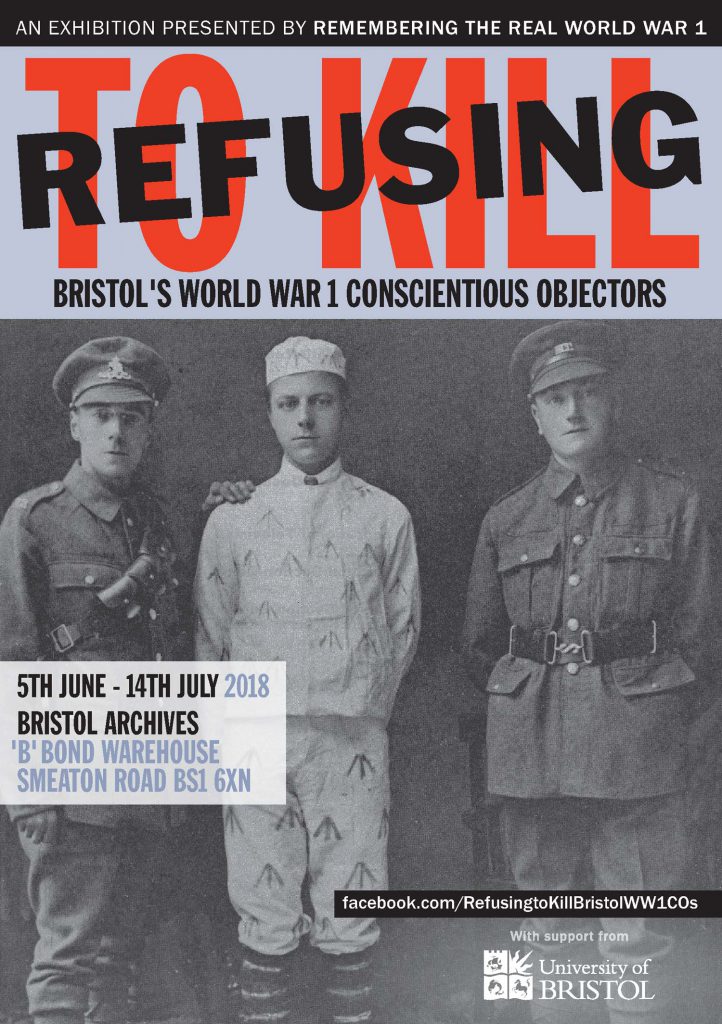 The exhibition 'Refusing To Kill – Bristol's World War 1 Conscientious Objectors' which was in Bristol Cathedral and the Central Library from September 2017 until February 2018 is in Bristol Archives from June 5th until July 14th.
The exhibition tells the story of the almost 400 men from Bristol and the surrounding area who, for moral, religious or political reasons, refused to fight in World War 1. Alongside most of the material displayed previously, there will be new exhibits. These include documents and photographs from the Bristol Archives. We have met relatives of more conscientious objectors over recent months and we are also pleased to be able to display artefacts relating to several of them.
If you have seen the exhibition previously, then there will be more to see. If you, or anyone you know, hasn't seen it yet, then this is your chance.
Bristol Archives opening hours are on their website here.
For more information email rememberingrealww1@gmail.com