The Eastville Workhouse project was launched in 2012 after some members of Bristol Radical History Group (BRHG) were studying an old ordnance survey map of Ashley Down and Eastville (1902). They noticed that the burial ground for the Barton Regis workhouse at 100 Fishponds Rd, Eastville, marked as disused in 1902, made up part of present-day Rosemary Green just round the corner from where they lived. After two years of research, BRHG members had not only gathered significant evidence that suggested bodies of the paupers remained at the site, but from the Bristol Record Office, details of over 3,500 men, women and children from the workhouse who were buried in the unmarked graves.
A number of articles were published by BRHG about the project in the summer of 2014, especially after the Galway babies scandal in June, which demonstrated that unmarked graveyards of the 'forgotten' paupers including many babies were commonplace in the UK. As a result the Eastville Workhouse Memorial Group (EWMG) was set up after a successful public meeting with local residents. The aim of the group is to raise funds for a permanent memorial to those who lived and died in Eastville Workhouse. Since the launch of EWMG, a number of people studying their family history have discovered from BRHG data that their ancestors lie in the unmarked graveyard at Rosemary Green.
Rosemary Green Burial Ground Data Sheets
The data sheets that contain the names of those who died in Eastville Workhouse and buried in unmarked graves can be found listed in "Rosemary Green Burial Ground Data".
The Pamphlet
The pamphlet 100 Fishponds Rd. Life and Death in a Victorian Workhouse uses a combination of quantitative and qualitative evidence and looks at what life in the Victorian workhouse was like, who the inmates were and how they were treated. It considers their life chances once they entered the institution and what happened to them after they passed away.
Stuff linked to this project...
Pamphlets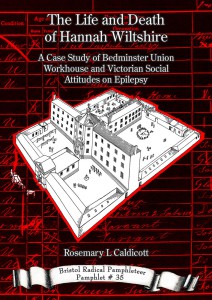 During the year of 1855 rumours of murder and cover up were circulating in the small north Somerset village of Walton-in-Gordano. An epileptic destitute country girl had died in the local institution known as the Bedminster Union Workhouse. Her death caused public outrage after letters were written […]
Read More =>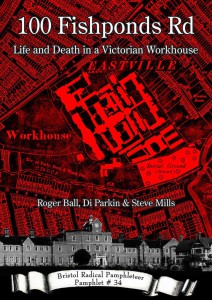 2nd Edition. Revised and substantially expanded. In 2012 some radical historians poring over old maps of East Bristol came across a disused burial ground at Rosemary Green close to the site of Eastville Workhouse at 100 Fishponds Rd. Over the following years a team of local researchers revealed that […]
Read More =>
Event Series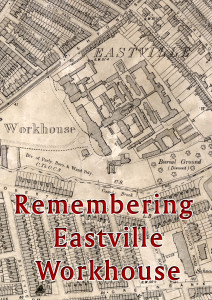 A series of events linked to the Eastville Workhouse. For more details about the Eastville Workhouse project visit the project page.
Read More =>