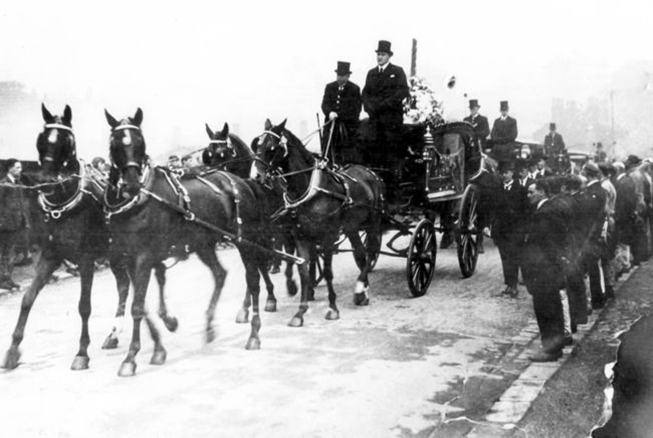 Elaborate funeral ceremonies became very important to middle-class Victorians, with increasingly meticulous rituals designed to mark the passing of family members. However, for the Victorian poor, things were very different. After the introduction of the 1834 Poor Law Act the customary pauper funeral, subsidised by the parish, came under government scrutiny as a financial and symbolic 'extravagance'. Instead the need for Poor Law Unions to both save money and demonstrate disgrace in death of those who had 'surrendered to poverty' became paramount. This new approach was reflected in the death and burial practices within the workhouse system.
Building on continuing research into Eastville Workhouse at 100 Fishponds Rd, the unmarked pauper graves at Rosemary Green and nearby Greenbank Cemetery; this talk contrasts, in death, the treatment of the Victorian rich and poor.
This talk is organised by the Bristol & Avon Family History Society.