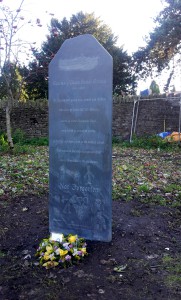 On this site over 4000 men, women and children who died in Eastville Workhouse, known as 100 Fishponds Road, were buried in unmarked graves. A further 118 were given to the medical school. This memorial stands in regognition of all who lived and died in the workhouse.
Read the programme from the memorial unveiling.
Find out more about the Eastville Workhouse Project.