Where am I?
You are on the site of Eastville Workhouse, which opened its doors in 1847. In the 1930s it became an old people's home and was finally demolished in 1972.
This page is about the three memorials which are part of the Eastville Workhouse Project.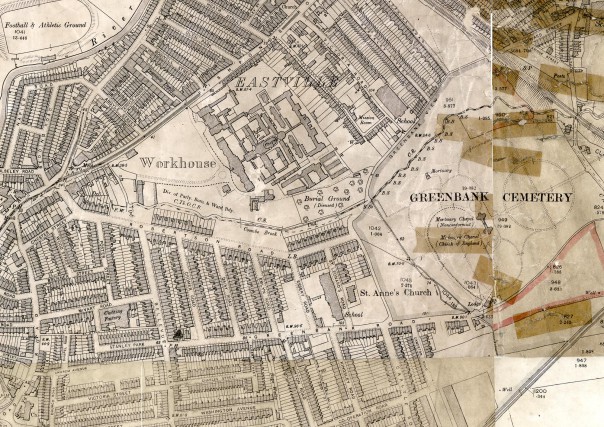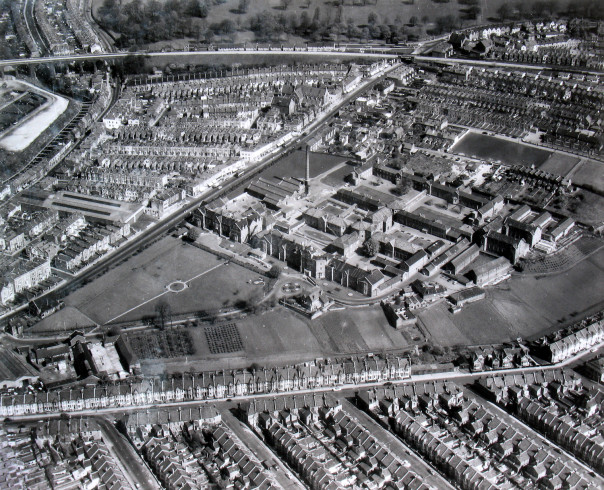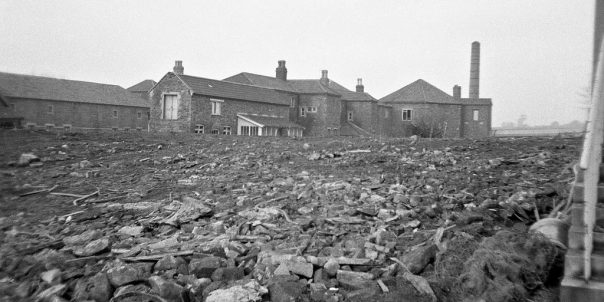 Eastville Workhouse Plaque
The plaque is situated on what is now the pedestrian entrance to East Trees Health Centre. This was the entrance to the driveway that led up to the main workhouse buildings. The new medical center was opened in 2016. The imposing Maytrees flats are built on the site of the workhouse's front lawn and the workhouse itself stood between Fountaine Court, Juniper Court and Caraway Gardens.
100 Fishponds Rd, Pedestrian Entrance to East Trees Health Centre, Bristol BS5 6BF, Lat. 51.4705661, Long. -2.5628071.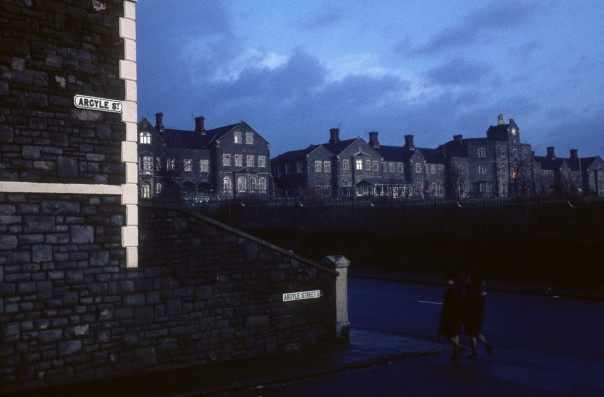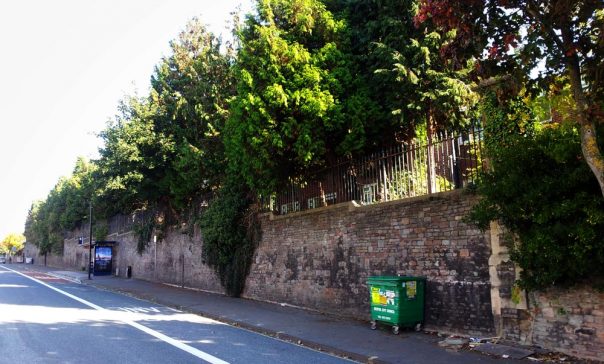 The Rosemary Green Burial Ground Memorial
On this site between 1855 and 1895 over 4000 men, women and children who died in Eastville Workhouse, known as 100 Fishponds Road, were buried in unmarked graves. A further 118 were given to the medical school. This memorial stands in recognition of all who lived and died in the workhouse.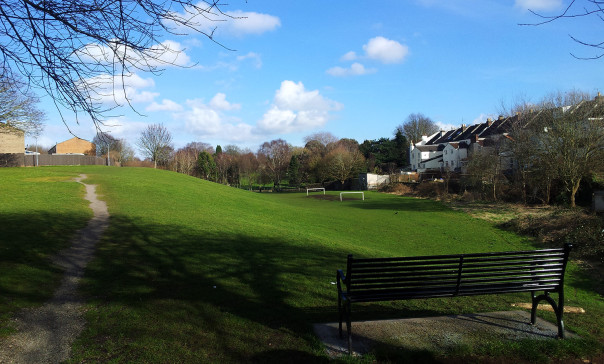 The memorial was carved from Welsh slate by local sculpture Matthew Billington and was unveiled on Monday 16th November 2015.
Rosemary Green, at the Greenbank View end, BS5 6LG Lat. 51.469918, Long. -2.557132.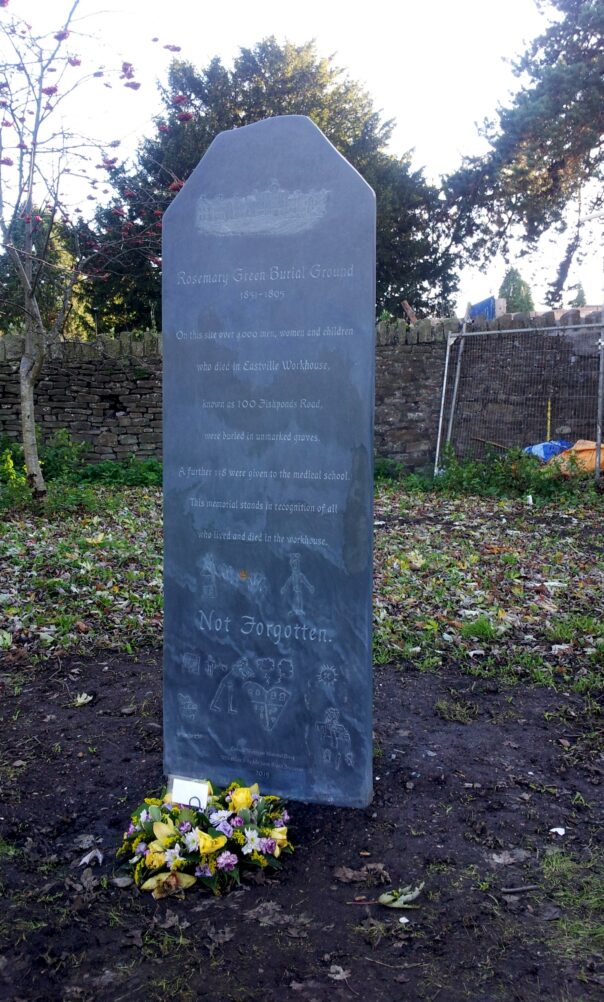 The Memorial Stone at Avonview Cemetery.
The last stage of our project was realised in 2019 with the memorialisation of the 'common graves' at Avonview Cemetery, the final resting place of the forgotten inmates of Eastville Workhouse. With financial support from Bristol and Gloucester dioceses, Bristol City Council and EWMG, stone mason Matthew Billington designed, sculpted and installed a gravestone in the location of the 'common graves'. The memorial at Avonview Cemetery (Beaufort Rd, Bristol BS5 8EN) can be found in the north western corner, between Blackswarth Road and Beaufort Road.
On 8th May 2019, the Lord Mayor Cleo Lake, Acting Archdeacon of the Diocese of Bristol Michael Johnson and the Deputy Mayor Asher Craig joined us and some relatives of those who were buried at Rosemary Green to unveil the memorial. The weather during the ceremony was 'biblical' from start to finish, with thunder, lightning and then hail lashing down. Most of us thought it apt. However, we were left with a lingering thought: this couldn't happen again, could it?
Avonview Cemetary Memorial Stone Lat. 51.4573912 Long. -2.5511542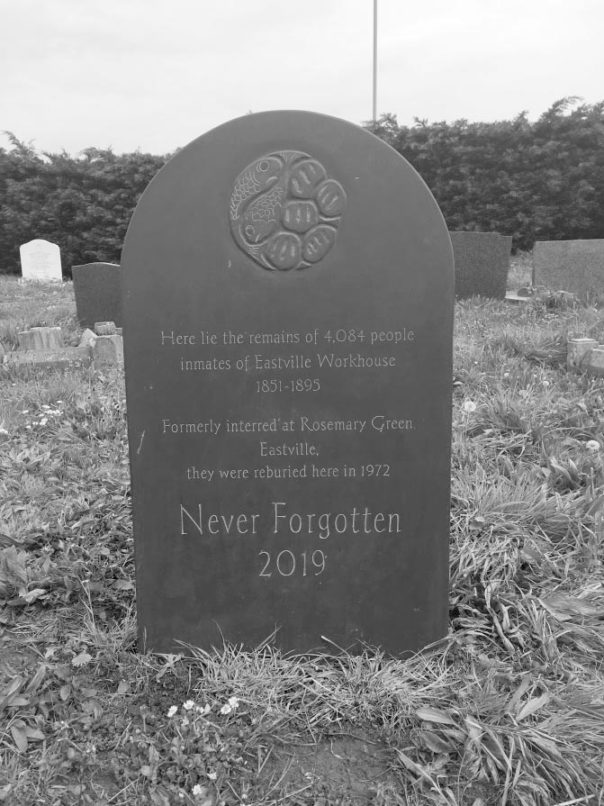 Find out more