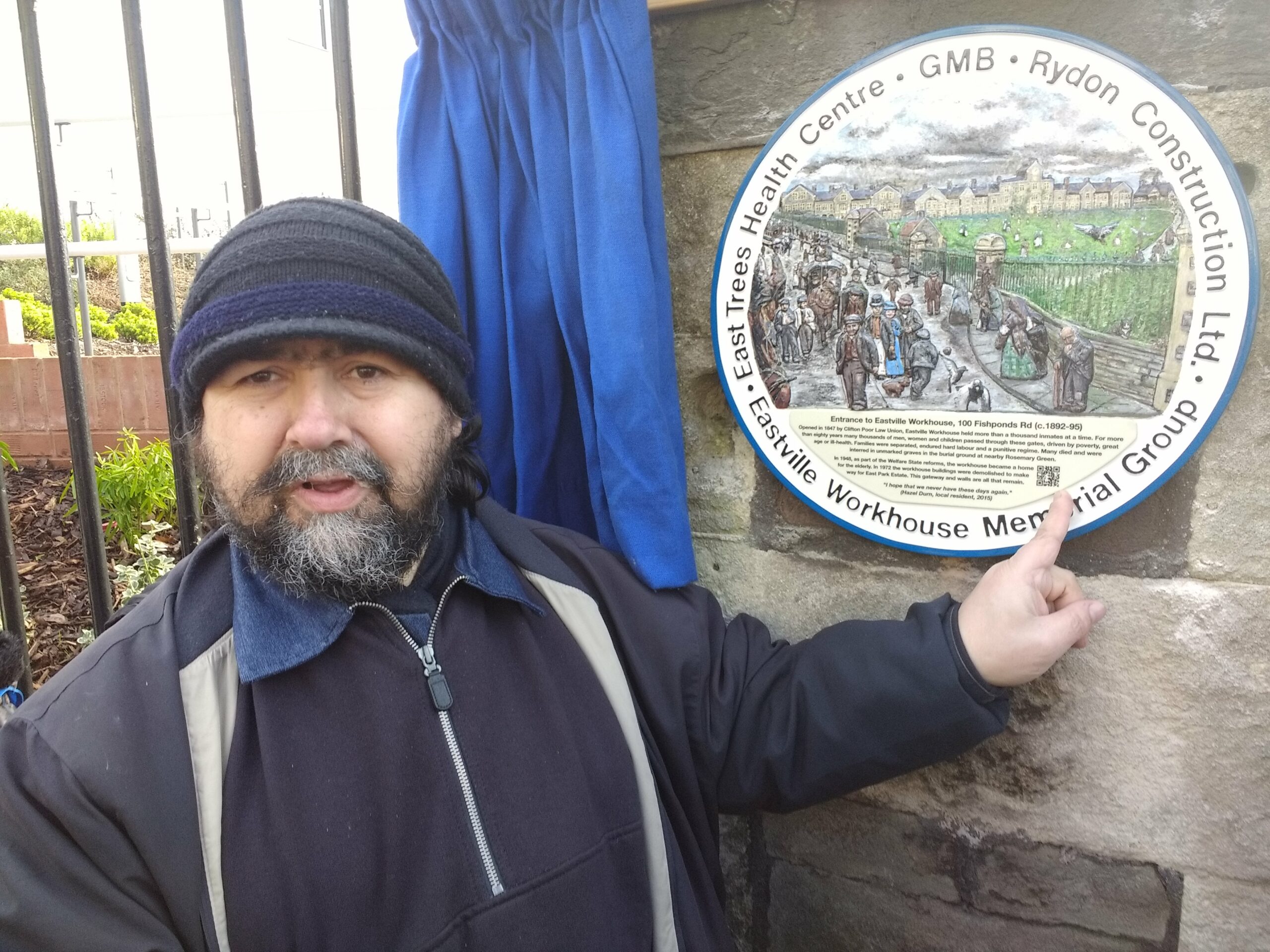 It is with great sadness that we heard of the death of Mike Baker on 12th March 2020 at the BRI.
I first met Mike Baker around twenty years ago when he was leading a local history walk around Easton with fellow historian Jim McNeil. Mike and Jim were leading members of the excellent local history group Living Easton and they had been asked to host a group of young German trade unionists who were visiting the Easton Cowboys and Girls Sports Club. Afterwards in The Plough, the Cowboys HQ, Mike explained that one of Living Easton's projects was the Time Signs Trail, a series of colourful, contoured aluminium plaques that highlighted 'famous' people from Easton. Though, as Mike said, this was 'history from below', a history of local people "who were not born with a silver spoon in their mouths". The Time Signs Trail plaques dotted around Easton, included John Wall the founder of the cooperative movement in Bristol, the Trade Union leader Ben Tillett and the opera singer Ruby Helder. Mike Baker was the researcher, designer and creator of all of these amazing plaques and many more, which in my and many other people's opinions were far more eye-catching and interesting than the somewhat bland and limited 'official' blue plaques.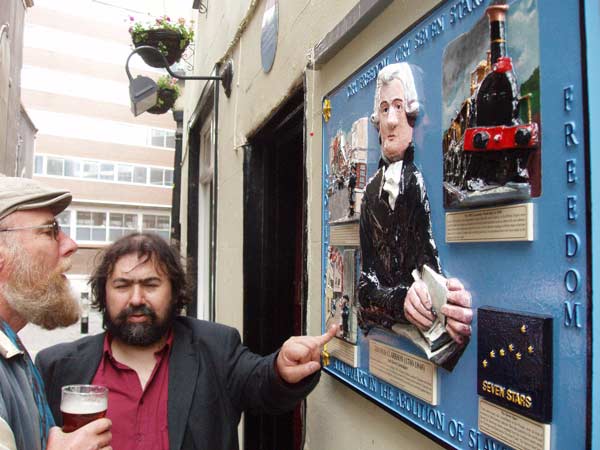 After our meeting in the Plough, being footballers and football fans, Mike asked the Easton Cowboys and Girls Sports Club to sponsor a new plaque he was making to remember the Arsenal and England captain Eddie Hapgood who was born in Barton Hill, which the club readily supported. The historical approach of 'digging where you stand' which Mike's Time Signs Trail and Living Easton epitomised was one of the inspirations which led some of us from the Sports Club to launch Bristol Radical History Group (BRHG) in 2006. Mike was a member and collaborator with the group in a number of projects over the succeeding years. He created the striking plaques on the Seven Stars pub on Thomas Lane which remembers the abolitionist Thomas Clarkson and the Bristol sailors that whistle-blew on the slave trade and more recently one to mark the entrance to Eastville Workhouse at 100 Fishponds Road.
Working at Wards Signs in Barton Hill, Mike was multi-skilled, carrying out detailed and meticulous research on the buildings, landscapes and people he depicted, designing the plaques, moulding the designs in clay for casting and then beautifully painting the finished items. He oversaw the whole process, yet liaised closely with local historians to achieve their collective visions. Mike was truly a renaissance historian in that he combined a wealth of historical knowledge with the artistic and technical skills to produce attractive and lasting artefacts.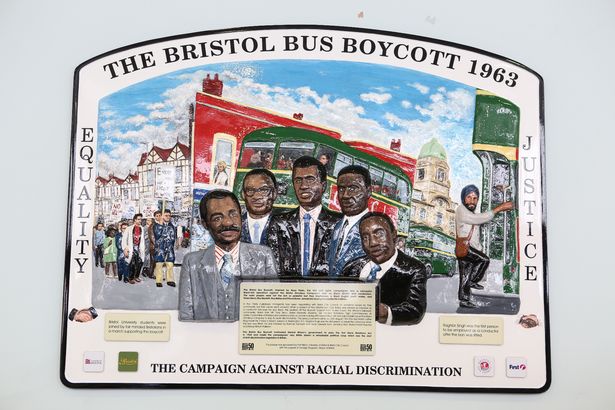 In a tradition which BRHG champions, that of giving our labour free for the enthusiasm of 'doing history', Mike never chased money; instead putting thousands of hours unpaid work into local history projects for the love of it. The best reason there can be. Mike was a shining example of selflessness, dedication and enthusiasm. As a real Eastonite, "born without a silver spoon in his mouth" and genuinely committed to his community and its history, we will miss him immensely. Our thoughts go out to his family and friends.
BRHG 14 March 2020