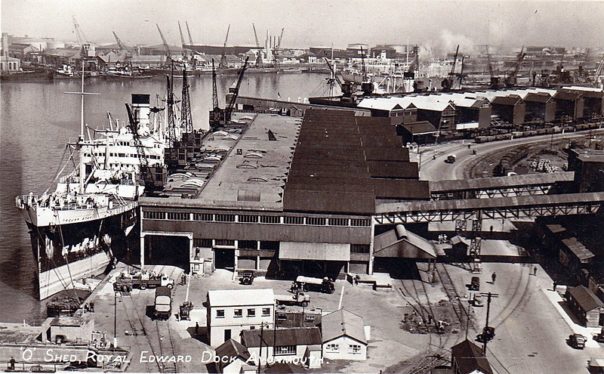 The 1949 Docks Strike involving Bristol dockers was notable as an international solidarity action in support of strike action by the Canadian Seamen's Union.
Canadian employers had used 'scab crews' to load ships. One of these, the SS Gulfside, had remained strike bound in Avonmouth from 1st April. A second ship, the SS Montreal City arrived with a cargo of tomatoes and bananas.
As tugmen and dockers refused to work the so called 'blacked' ships, the Labour Government brought in troops to unload the Montreal City. They used the argument that there was perishable food, at a time of food shortage. This argument was exposed, however, when they planned to use troops to load cars for the return journey across the Atlantic.
This talk considers the nature of solidarity between dockers across nations and continents, how this unfolded in Bristol and the effect the strike had on the supposedly pro-Union Labour Government.
Note: This event is part of the 10th anniversary of M Shed series and requires booking, details here.