The history of Bristol's Great Western Cotton Works in Barton Hill, which opened in 1838, is little known. The story of its workforce — mainly low-paid women and children — has never been told.
From the 1830s to the early twentieth century, Barton Hill workers endured long working hours, high rates of industrial accidents and ill-health from the cotton dust and humidity. Moreover, they were subjected to wage cuts and fines by a series of unrelenting managers.
Divided along age and gender lines and largely outside the formal trade union movement, the balance of power at the Great Western Cotton Works was skewed heavily in favour of the works' managers. Nonetheless, Mike Richardson documents frequent acts of rebellion in which the women played a leading part; vocal protests, riotous resistance and thefts of inferior cotton to prevent loss of pay.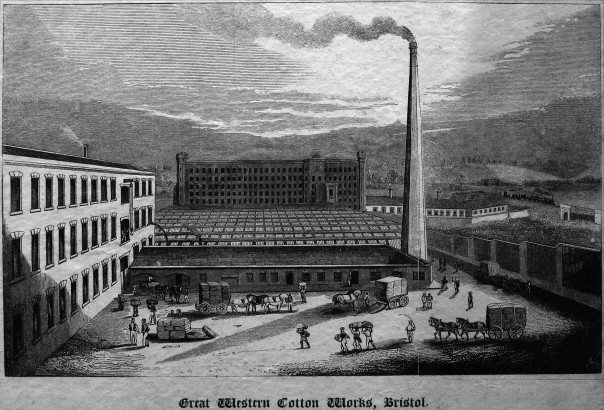 This talk is the launch event for Bristol Radical Pamphleteer #37 The Maltreated and the Malcontents by Mike Richadson.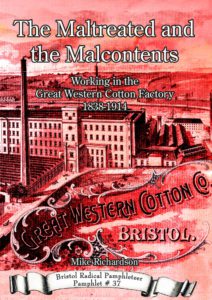 Watch this talk