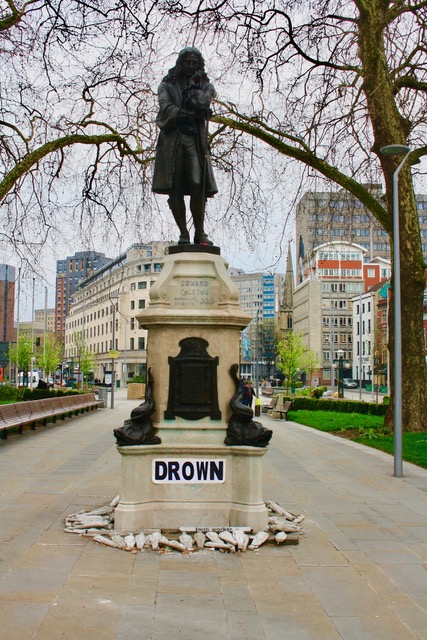 This event is part of Bristol Festival of Literature and you can can register for the meeting here.
In this two-part event authors Roger Ball and Mark Steeds of Bristol Radical History Group and Countering Colston discuss how facts, fictions and silences about the history of Edward Colston became part of the collective memory in the Victorian period and were subsequently challenged by historians, writers and artists.
Ros Martin is a literary-based artist and activist of many years standing. She will share an example of her work in relation to Bristol's history and memory and talk about her literary practice: Raising Ghosts Of African Ancestors. Ros is the writer, director and narrator of Being Rendered Visible In The Georgian House Museum which you can view here. She is the producer of the trilogy Daughters Of Igbo Woman films (2017) which you will find here.
From Wulfstan To Colston is published by Bristol Radical History Group and available from Tangent Books and BRHG. You can buy the book here.