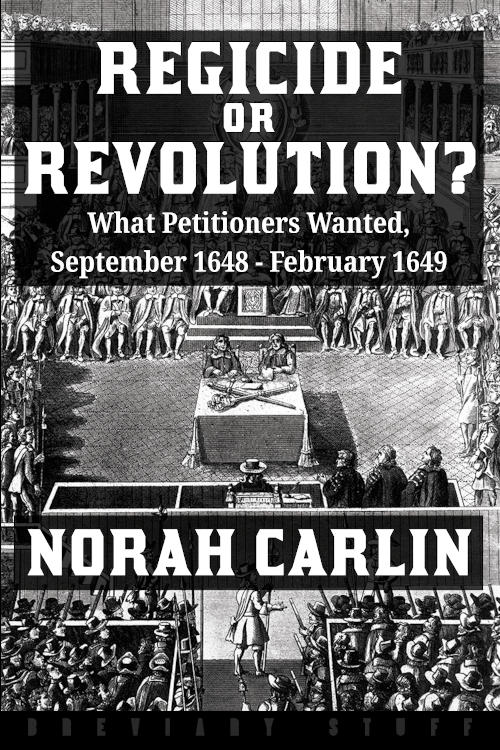 The trial and execution of Charles I in 1649 has in the past been portrayed as the outcome of a crazed 'bloodlust' for revenge by supporters of parliament. This simplistic and dubious narrative obscures more than it reveals, and what is hidden by it is quite remarkable.
Norah Carlin's new book Regicide or Revolution? What Petitioners Wanted, September 1648 – February 1649 is a collection and examination of the petitions from numerous units of the New Model Army and commoners around England in the period leading up to the king's trial and execution. These fascinating documents show concerns for:
common people's rights and liberties, and a substantial minority call for a radical redefinition of the English constitution, with the House of Commons at its centre as representative of the people. Some list reforms in the law and society that reveal a wider vision of revolution for England, and very many expand on their own interpretation of the civil wars and more recent events
In the past these important primary sources have been ignored, belittled or selectively quoted from as they do not fit the 'blood lust' narrative. Instead they demonstrate the content of the English Revolution and the political sophistication of a broad base of its revolutionaries.
Norah will be speaking about her new book including a petition from Bristol addressed to the New Model Army leaders which provides "strong evidence for the existence of a Leveller-allied radicalism in Bristol and the neighbouring areas of Gloucestershire and Somerset".