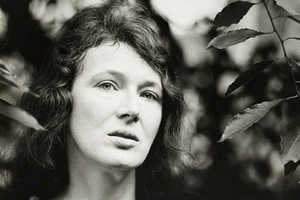 Steve Hunt of Bristol Radical History Group will lead a stroll around some old haunts associated with Angela Carter and the 1960s and 1970s counterculture. Join Steve to reimagine the area around Hotwells and Clifton when it was a hotbed of what Angela Carter called "Provincial Bohemia."
Angela Carter is widely appreciated as one of the most creative and engaging English writers of the late Twentieth Century, being author of such bestsellers as The Bloody Chamber, Nights at the Circus and Wise Children. It is less widely known that Angela Carter spent her formative years, from 1962 to 1969, living in Bristol, where she based her earliest novels. Steve's walk draws upon his new book which explores alternative Bristol and Bath, and its influence upon the novelist.
This radical history walk is a part of the 4th Bristol Radical History Festival.
We will meet and start outside The Mardyke at 126 Hotwells Road, BS8 at 13:00.
We will end our excursion at The Berkeley, Queens Road, Clifton, approximately an hour and a half later.
There are steps and a moderately steep hill.