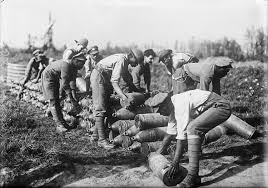 This documentary looks at the British Caribbean experience of the First World War and its legacies, as revealed by the last surviving veterans of the British West Indies Regiment.  Central to the narrative is the mutiny at the allied base of Taranto in Italy in 1918.
The film is formed of archival materials, drama reconstructions and eye-witness and expert interviews shot in Jamaica, Cuba, Guyana, Barbados, St. Lucia, Italy and the UK.
The film's researcher and producer Tony T along with expert on British army mutinies Julian Putkowski will be present for Q & A after the film.