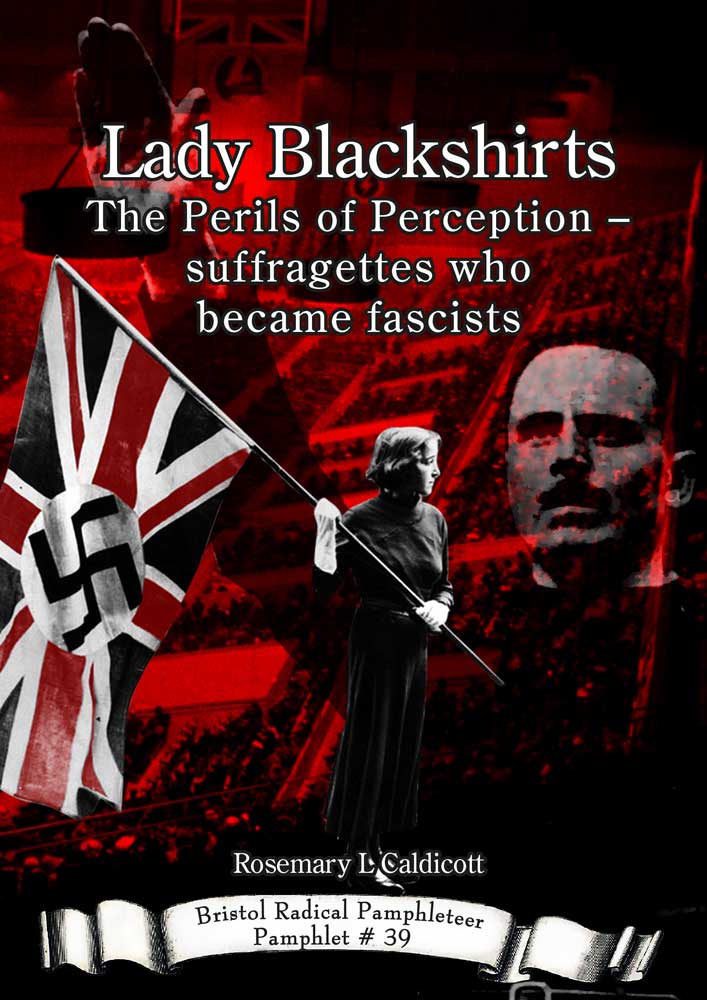 Part of Bristol Women's Voice, International Women's Day Celebrations in Room 1P04, City Hall, College Green, Bristol BS1 5TR.  Note: A crèche with two hour slots is available at the venue.
During the 1930's a small group of ultra-nationalistic women, joined Oswald Mosley's British Union of Fascists (BUF). Surprisingly some of these women were former high ranking members of the suffragette movement. This short talk looks at the politics of the time, why women may have been attracted to the BUF and gives examples of women linked to Bristol who took this path.
Trish Mensah will present this talk based on Rosemary Caldicott's booklet Lady Blackshirts: The Perils of Perception – suffragettes who became fascists.
Bookings for this free event can be made here.