Class cohesion and spurious patriotism: trade union internationalism in the First World War
In this talk Kevin Morgan considers the trade union radicals who from the earliest months of the war took up an internationalist and anti-war stance, and who gathered increasing support as the war went on. Their contribution to the anti-war movement has often been overlooked because of the unions' majority pro-war stance. Nevertheless, this minority tradition was to receive a further stimulus with the Russian revolutions of 1917 and exercised a wide influence in the labour movement in the years following the war. In particular, Kevin will provide examples from the Furnishing Trades' union, which proudly claimed to have been the one British union to have maintained contact with its German counterpart throughout the conflict. Through officers and activists like Alex Gossip, A.A. Purcell and Fred Bramley it also had a significant influence on the development of labour internationalism in Britain at this time.
Kevin Morgan teaches politics and contemporary history at the University of Manchester. He has published widely on the left in twentieth-century Britain including biographies of Harry Pollitt and Ramsay MacDonald and a three-volume study Bolshevism and the British Left.
Men on one hand, Coal on the other: The Forest of Dean Miners and the First World War 1910 – 1920
Ian Wright introduces his new book on the Forest of Dean Miners' Association (FDMA) and WW1. Divergent attitudes to the war led to conflicts within the organisation, particularly over collaboration with the government, who sought to release men from the mines in order to send them to the front. Ian will examine how this practice was resisted by the Forest of Dean miners, some of whom eventually voiced their opposition to the war and how this led to the defeat of the pro-war leaders of the FDMA. This marked the ascendency of a more militant leadership which led the miners into direct struggle with the government in the final months of the war.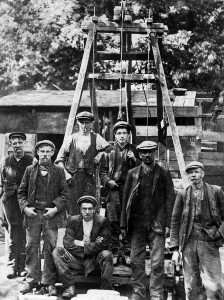 Watch this talk: