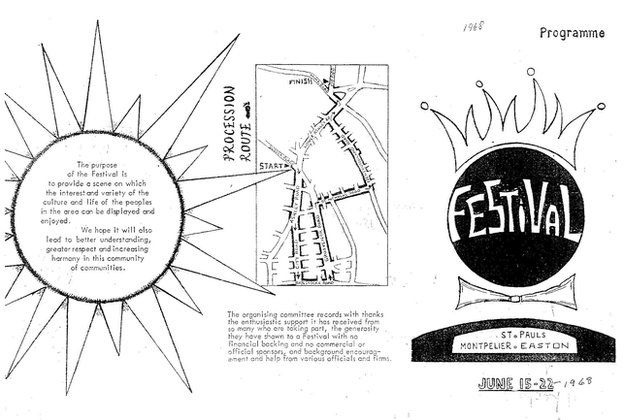 St Pauls Carnival is held, usually on the first Saturday of July in Bristol. The celebration began life in 1968 as the St Pauls Festival, when the idea was "to create an event to help improve relationships between the European, African, Caribbean and Asian inhabitants of the area." Called the St Pauls Carnival since 1991, it is run by a non-profit organisation, St Pauls Afrikan Caribbean Carnival Limited.
In 1968 the St Paul's Festival, had the aim of bringing together the European, African-Caribbean and Asian communities living in the area. The initial organisers were the St Paul's and Environs Consultative Committee and the West Indian Development Association, aided by the vicar of St Agnes Church and Carmen Beckford, Bristol's first community development worker.
Francis Salandy became organiser in 1975 and under his leadership, the festival incorporated more elements of traditional Caribbean carnival, such as the Mas parade and sound systems. In 1991 the event was renamed St Paul's Afrikan-Caribbean Carnival.
This session will show a short film, showing early footage of the festival and modern reflections on the spirit of the carnival today. Julz Davies, Managing Director of the Carnival, Cleo Lake a past organiser and Carnival Commissioner and Roy Hackett one of the founders of the festival will offer their thoughts on the past, present and future plans of the carnival, and what the legacy of '68 means today.
The meeting will be chaired by film-maker Rob Mitchell.
Watch this talk