Tickets available in advance from:
Bristol Ticket Shop
26 Union Street Broadmead,
BS1 2DP
Tel: 0117 929 9008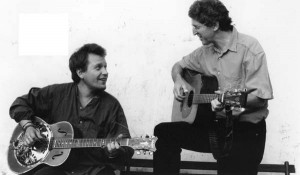 Legendary protest singer Leon Rosselson celebrates his fiftieth year in music with a special performance with songwriter/activist Robb Johnson. The Liberty Tree is an evening of contemporary songs reflecting the revolutionary ideas of Thomas Paine. These were influenced by the American War of Independence and were to have a huge effect on the French Revolution and the fight for modern democracy. Supported by Bristol-based singer/songwriter Eirlys Rhiannon. A must-see event for anyone inspired by the power of popular song.