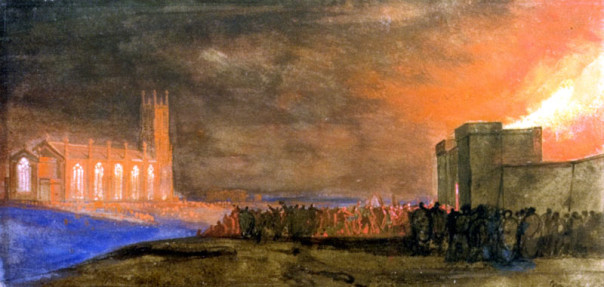 The three days of reform-related rioting in late October 1831 in Bristol were the most serious urban disturbance in the nineteenth century. Major institutions such as the Mansion and Custom Houses, the Bishop's Palace, three prisons, and numerous houses in Queen Square were destroyed by rioting crowds.
This talk, based on a recent reassessement of the historical evidence, considers the view of events from south of the river; from the portentous skirmish at St Paul's church in Southville a week before the riot to the protests in Totterdown at the arrival of the controversial anti-reformer and city recorder Charles Wetherell which led to the riot. We analyse the assault by crowds on the New Gaol complex which physically and psychologically dominated the Southville skyline and examine the arrestees from south of the river, to answer the question 'who were the rioters?'
This research for this talk was supported by the ESRC project: Intergroup Dynamics within the 1831 reform riots based at the Regional History Centre at the University of the West of England.