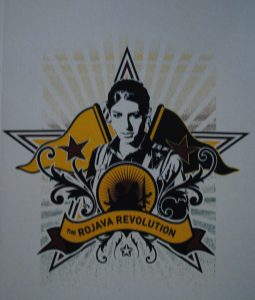 Members of Plan C, who have just returned from volunteering on civil projects in Rojava (the Democratic Confederation of Northern Syria) will be reporting back on Rojava and the wider Kurdish movement. The revolution is based on direct democracy, gender equality and ecology, and seeks to create a solidarity economy.
How can we in the West learn from what is happening and offer our solidarity? Followed by question and answer session.
We will also be screening some short films in tribute to Mehmet Aksoy, the London-based Kurdish film maker who tragically lost his life in Raqqa in September.
Suggested donation to cover speakers' and BKSN costs but no one turned away through lack of funds.
The Brunswick Club, 15-16 Brunswick Square, Bristol BS2 8NX.