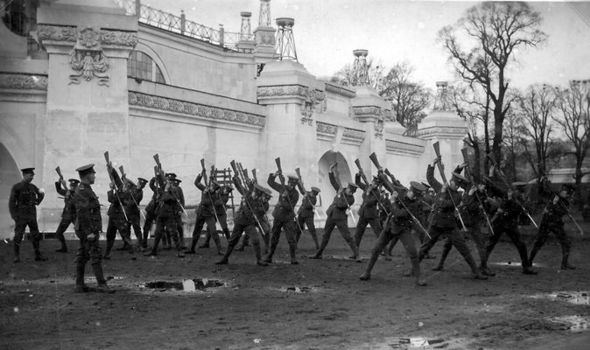 "We want out" – Bristol and the British armed forces strikes of January 1919
 Roger Ball
 The massive wave of discontent which swept through the British armed forces at the end of World War One remains a hidden history, hardly mentioned by establishment historians or regimental records. Beginning first in France and Belgium in December 1918 and then crossing to mainland Britain the following month, strikes and protests spread rapidly through the Army, Navy and even into the Flying Corps. The primary demands for immediate demobilisation and refusals to fight in Russia were combined with a reluctance to 'soldier' any more, challenging the myth of universal discipline in the British armed forces. This talk considers the dramatic events of January 1919 in Bristol and how they affected the 'Bristol regiments', the Somersets and Gloucesters in other parts of the UK.
Keep the home fires burning: the 1919 Peace Day riot in Luton
Neil Gordon-Orr
In July 1919, official Peace Day celebrations were held across the UK to mark the end of the First World War. These took place against a background of widespread social discontent, with the most dramatic events taking place in Luton, Bedfordshire where riotous crowds fought with police and the Town Hall was burnt down. A major factor was the anger of ex-servicemen about the way they were treated in the Council's planning of Peace Day, but other grievances raised locally included housing, food, unemployment and the slow pace of  demobilisation. This talk will discuss the Luton Peace Day riot in the context of these wider tensions as they developed through the closing stages of the war and the immediate post-war period.