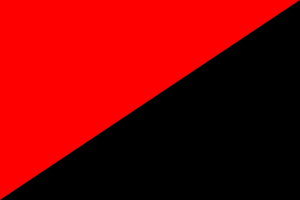 Dr Peter Webb and Dr Stephen Hunt (Of Bristol Radical History Group) will discuss and illustrate the main principles of Anarchism and go through why Anarchist politics may be a suitable framework for thinking about contemporary political, cultural and social issues.
We will also give examples of a variety of Anarchist thinkers, the situations they found themselves in and the political decisions that they made, informed by their Anarchist outlook.
Anarchism like most political perspectives has several variants and different versions of Anarchist politics have been enacted over the years from sections of the Chartists in Britain, Robert Owen and William Godwin through to Peter Kropotkin, Mikhail Bakunin, Max Stirner, Emma Goldman and Alexander Berkmann, from the Spanish Civil War to the current struggle of the Kurds in Syria, Anarchists have been active and we will illustrate the positions of some of these thinkers and their activities.
We will finish by discussing Anarchism in and around Bristol and its historical roots in the city.
All welcome. This is a talk based on the idea of no or little prior knowledge about Anarchism.
For further details and how to attend, go to the UWE events page.