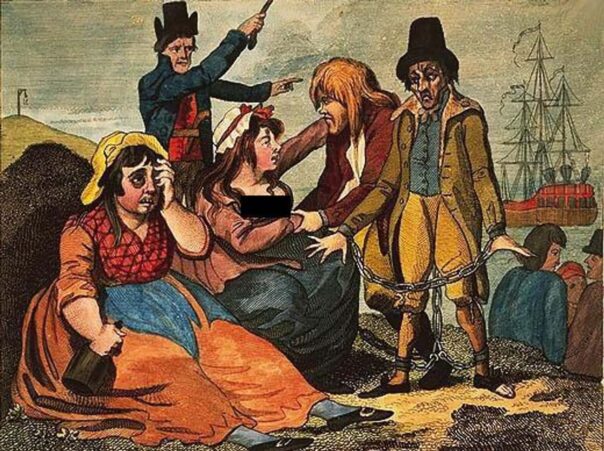 In the early 1800s ten female convicts in Bristol Newgate Gaol (now the site of The Galleries shopping centre) were sentenced to 'transportation beyond the seas' – Australia.
While much is known about these women after they were transported, almost nothing is known of their lives, and crimes, here.  We're exploring their Bristol stories through a series of workshops with women who have experienced the criminal justice system today.
Two of the ten women transported lived in Bedminster and the talk will include information about their crimes, convictions and lives in Australia.
The project is funded by Historic England and partner the University of the West of England.
The talk will be given by Sheila Hannon, Show Of Strength Theatre Company's Creative producer.  The company's work focuses on local stories and includes the walking tour BLOOD AND BUTCHERY IN BEDMINSTER – featured in BBC Sounds and GANGSTER THE STORY OF JOHN PALMER (currently shortlisted Best Factual Podcast, British Podcast Awards).