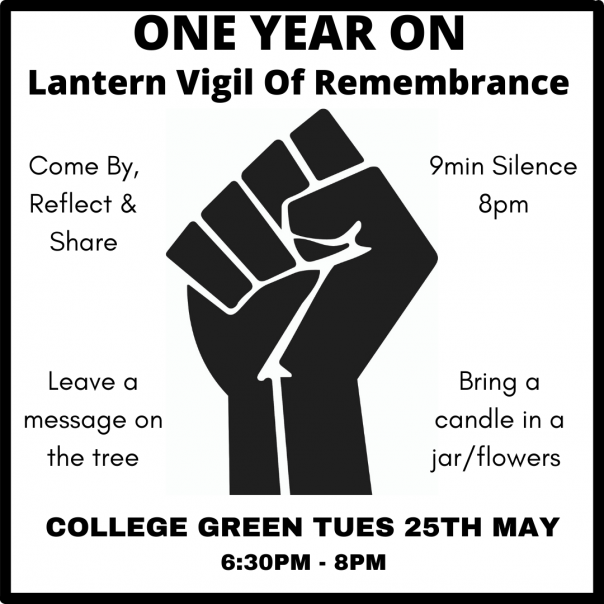 On the anniversary of the murder of George Floyd in Minneapolis by the police, a Lantern Vigil of Remembrance will be held on College Green, Bristol BS1.
Floyd's killing re-ignited the Black Lives Matter movement, first in the USA, then around the world, as people demanded an end to police brutality and systemic racism. This Lantern Vigil will respect and remember all those who have suffered, died, and resisted – this year, last year, and over the centuries.
At 8.00pm there will be a nine minute silence to remember George Floyd and all those who have died.
There will be poetry, music, speakers, information & maybe food!
Please drop by and bring respect, candles in jam jars, placards, written messages, art and flowers to leave in a commemorative space/around a tree. Wear black. Remember the dead, Fight for the living.
Please keep covid safe – physical distancing  and PPE please
This event is organised by @gladcolstonesgone
Link to FaceBook event