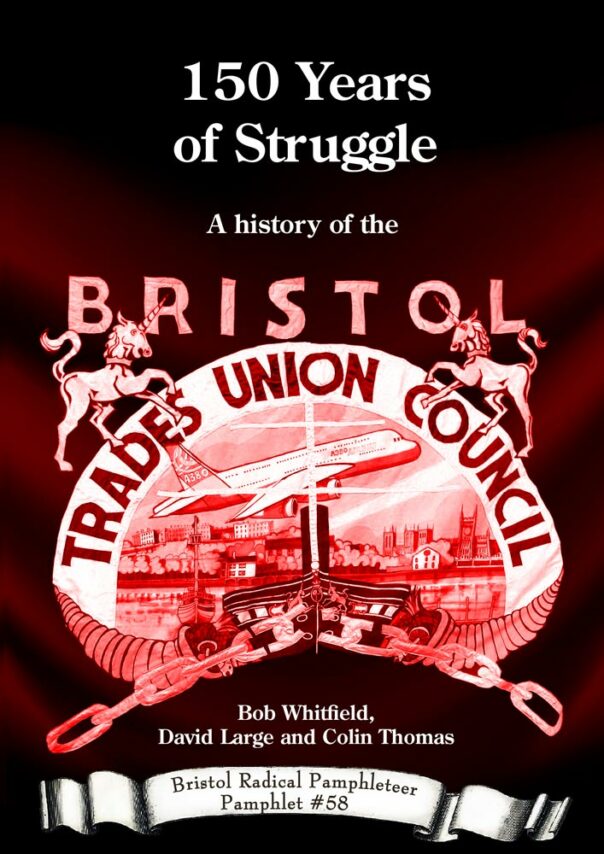 Engine Shed, Station Approach, Temple Meads, Bristol, BS1 6QH
Marking the 150th Anniversary of the Bristol Trades Union Council, Bristol Radical History Group will be launching 150 Years of Struggle, the history of the Council at the Engine Shed, Temple Meads.
In 1973, Bristol Trades Union Council marked its centenary year. David Large and Bob Whitfield wrote its history for the Bristol Historical Association (BHA) and BBC Bristol screened 100 Years of Struggle, a film produced by the Council and directed by Colin Thomas.
Now, in 2023, to celebrate the Trades Council's 150th anniversary, Colin has brought the story up-to-date. This booklet incorporates the BHA pamphlet, extracts from the BBC film and an update on the last fifty years.
"This booklet tells the fascinating history of an organisation rooted in its local community and engaged in every significant local and national working class struggle over a century and a half. What shines through is the rugged determination of Bristol's trade unionists over generations to transform the lives of working people. The trade union activists mobilising under the banner of the Bristol Trades Council would never have thought themselves heroes and heroines but their story tells us that they certainly were." John McDonnell MP
The launch will be followed by events organised by the Council to mark its 150th year. These include a performance of The Ragged Trousered Philanthropists, a screening of the 1973 film 100 Years of Struggle and a talk by our friend and comrade Eileen Turnbull on her excellent book A Very British Conspiracy: The Shrewsbury 24 and the Campaign for Justice which provides the inside story of the court cases and the 15 year campaign to clear the names of striking building workers imprisoned in 1973.