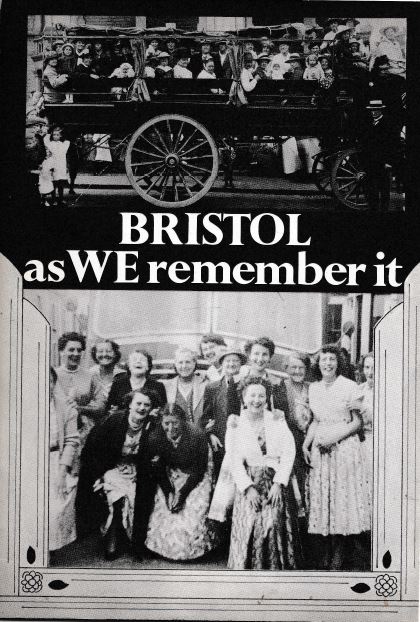 We are very pleased to have Ian Bild a founding member of the influential Bristol Broadsides and the cast, researchers and organisers of the recent Haunting Ashton Court project speaking and performing at M Shed.
Bristol Broadsides was a non-profit making publishing co-operative founded in 1977. Its aims were best summed up by the Hut Writers from the Southmead council estate in their book Corrugated Ironworks:
For too long we've been sitting back, complacently accepting everything that has been thrown at us. Now we've been able to say what we think through (our) poems and stories.
The publishing co-operative ran a number of writers' and history workshops, often under the auspices of the Workers' Education Association. As well as in Southmead, there were groups meeting regularly in Knowle West, Hartcliffe and Easton.
The writing and memories of local people, not usually heard, were published in, amongst other titles: Shush Mum's Writing, Looking Back on Bristol – Hartcliffe People Remember, Up Knowle West, Corrugated Ironworks and Bristol Writes.
Bristol Broadsides also published individual autobiographies such as: Our Joyce, by Joyce Storey, Tales of the Rails, by Ernie Ross, Arthur & Me – Docker's Children, by Joe Barnes, City Pit – Memoirs of a Speedwell Miner, by Fred Moss and Toby – A Bristol Tramp Tells his Story.
Bristol's radical tradition was recounted in two further publications: Bristol's Other History and Placards and Pin Money. These contained researched articles including much oral history.
Bristol Broadsides was an active member of the Federation of Worker Writers and Community Publishers which included a variety of groups from all over the country. The wealth of material that emerged nationally pointed to, as described by Ken Worpole – one of the Federation's founding members – "a recapture of stolen cultural territory".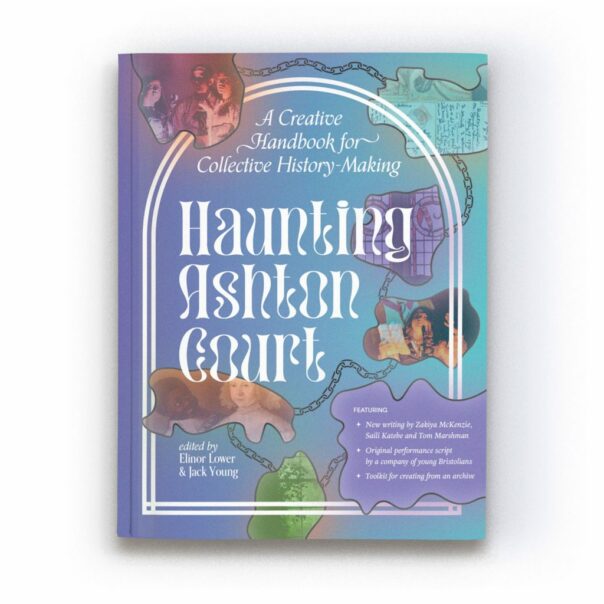 Haunting Ashton Court – LIVE
Join us for performance and lively discussion connected to the recently published book Haunting Ashton Court: A Creative Handbook for Collective History-Making, inspired by a community youth theatre project that took place at the mansion across Winter 2022. The event will include performances from a company of young Bristolians responding to the gaps and silences in the official archives of Ashton Court Estate, followed by a panel Q&A with the young people involved, chaired by the community project's facilitators Elinor Lower and Jack Young.
There will be copies of Haunting Ashton Court: A Creative Handbook for Collective History-Making available for sale. This collection includes new writing commissions from Zakiya McKenzie, Tom Marshman and Saili Katebe responding to the gaps in the Ashton Court archives, a script from a live performance by young Bristolians; and a creative toolkit to help you make your own journeys into collective history-making, edited by Elinor Lower and Jack Young.
Praise for Haunting Ashton Court: 
A genuinely exciting piece of art: irreverent, radical, experimental and collaborative. I loved it. All artefacts of stolen and hoarded wealth must be haunted!
Yara Rodrigues Fowler, author of there are more things