The Thomas Clarkson Plaque was unveiled on the Seven Stars pub yesterday in front of a crowed of about 70 people. After a few short speeches Richard Hart cut the string and the curtains fell away to reveal the plaque in all its glory.
If you see this text the video has failed to play. Please let us know by emailing brh@brh.org.uk.
There is a small story about the plaque on the BBC website and one on thisisbristol.
Richard Hart unveiling the plaque.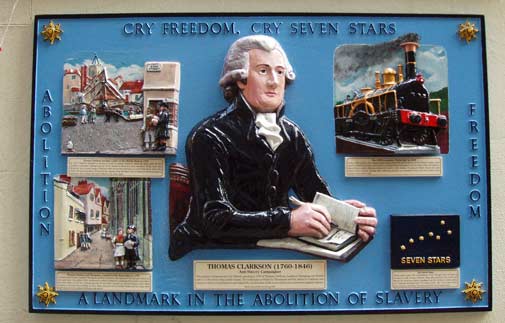 The Thomas Clarkson plaque on the Seven Stars pub in Thomas Lane, Redcliffe, Bristol.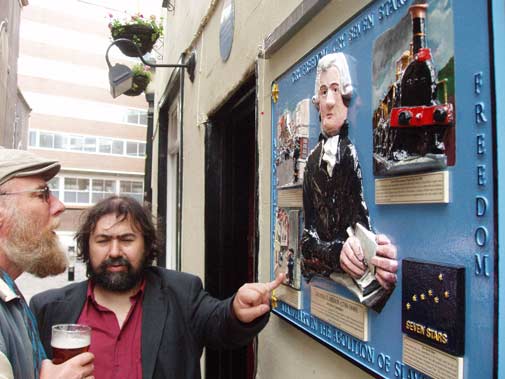 Artist Mike Baker points out some of the finer details of his Thomas Clarkson plaque.