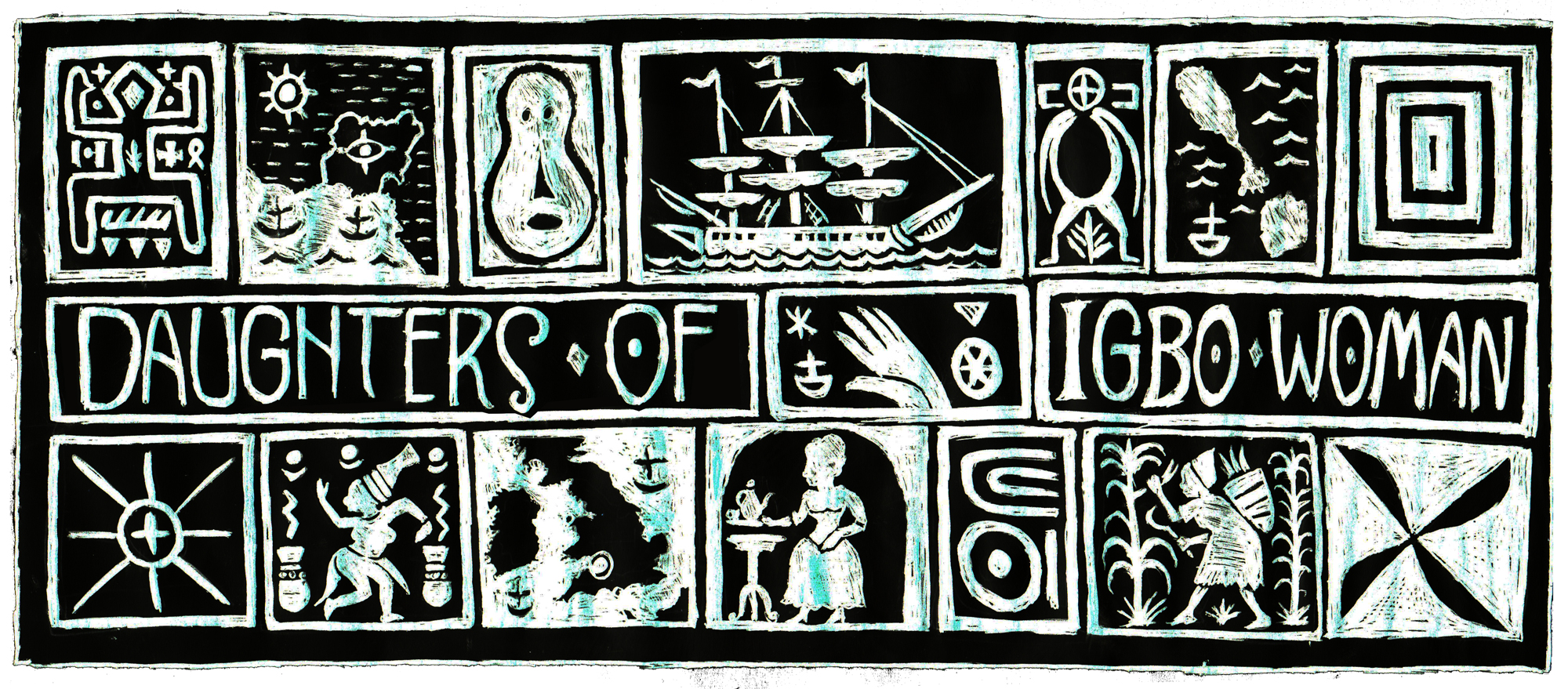 An international team of artists and film-makers are working together to resurrect the voices of three generations of women impacted by British slavery in a digital installation: Daughters Of Igbo Woman. Events will take place in Bristol at Georgian House Museum and Greenbank Cemetery in August and the Bearpit in October this year, accompanied by school workshops. Daughters of Igbo Woman is supported by Arts Council England, Bristol Culture and Journeys to Justice.
Ros Martin, Project Director said: "Daughters of Igbo Woman revisits British colonial history and its impact on three generations of women from one family: a daughter, a mother and grandmother. It resurrects a memory of each woman's invisible history in their landscape and creatively re-contextualises these in the Bristol landscape.  Us, African women writers from three continents are evoking ancestor's voices in symbolic reconnecting and honoring of ancestral spirits who endured forced migration, separation & loss; adapting and surviving."
Nigerian writer Akachi Adimora Ezeigbo, African-British writer Ros Martin and filmmaker Vida Rawlins, born in the UK now living on Caribbean island of St Kitts & Nevis, have each created a film about one of the women. The films will be shown as part of a digital installation at Georgian House from 19th to 22nd August at Greenbank Cemetery Supervisor's Lodge 26th and 27th August and in The Bearpit on 4th and 5th October.
There will be a live memorial tribute to Frances Coker (1767-1820) – an African maidservant of the Georgian House born enslaved on Mountravers plantation on the Caribbean Island of Nevis and buried in Easton's Greenbank Cemetery. The memorial will take place from 3.30pm on 26th August in the disused Greenbank Chapel and will commemorate the 250th year since Fanny's birth. Local artists Cleo Alberto Lake, Alphonse Daudet Touna, Nia Bimkubwa and Ros Martin will lead the memorial with original dance, song and reflections. All events are free, but bookings are required for the Greenbank event. This event will be broadcast live on Facebook through the Daughters of Igbo Woman page.
This project is supported by Arts Council England the Bristol City Council Culture team and is part of the Journey to Justice series of events taking place across the UK during 2017.