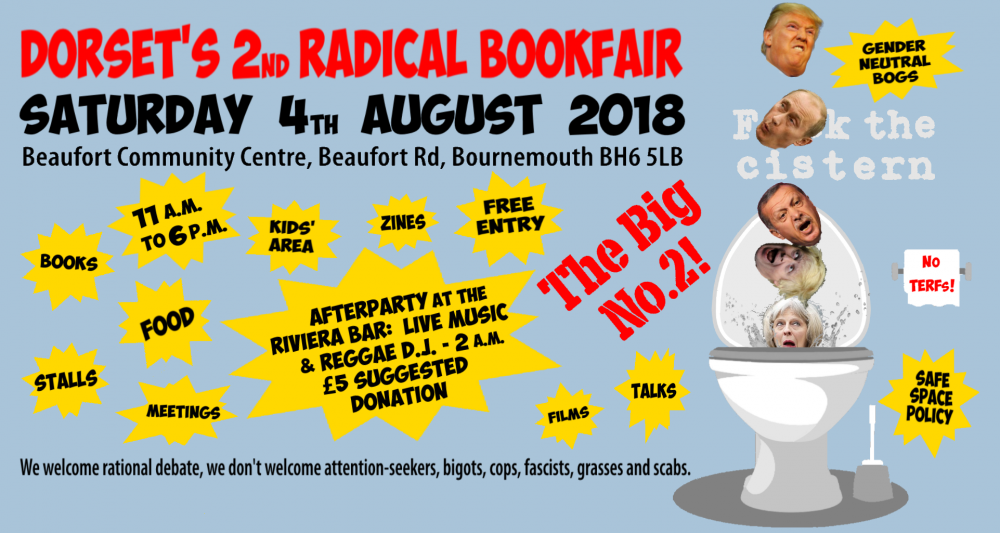 Dorset's second Radical Bookfair will take place on Saturday 4th August 2018 at Beaufort Community Centre, Beaufort Rd, Bournemouth BH6 5LB (Nearest railway station is Pokesdown). All rooms have access for disabled people. Our e-mail address is dorsetbookfair@riseup.net
Bristol Radical History Group will be giving the following talk….
How to stop a war: The German Servicemen's Revolt of 1918
The German revolution of 1918-20 and its violent suppression is a little known event in the British popular memory. Where it is described in history books the narrative typically commences with the mutiny of sailors from the German High Seas fleet over the first few days of November 1918. However, the numerous actions against the continuation of the war by hundreds of thousands of German soldiers on the western front during the preceding summer, have only been recently exposed by the work of historian Nick Howard.
Drawing extensively on the research and writings of Howard, this talk exposes the scale and content of this resistance, which developed from refusals, desertion and mutiny to the formation of Soldiers' Councils, the organisational cells of the revolution that followed. It also charts the extraordinary events in 'occupied' Belgium where, in the autumn of 1918, nationalist war transformed into internationalist civil war.