Bristol Radical History Week 2006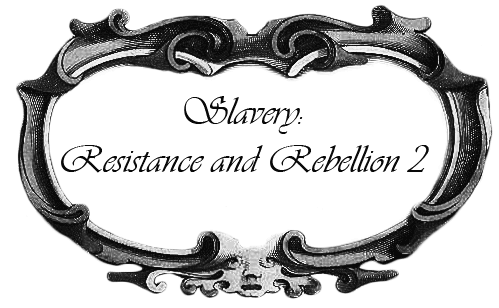 Title: Slavery: Resistance and Rebellion 2
Date: Wednesday 1st November
Time: 7.30 pm - 10.00 pm
Price: Donation
Venue: The Spy Glass, Welsh Back & Social in the 'Seven Stars Pub' afterwards
Speakers: Dave Cullum, Madge Dresser, Mark Steeds
Form: Lecture/debate
Sugar and Tobacco: Drugs of Capitalism - Dave Cullum
This lecture studies the impact of Bristol's international trade on the developing industrial economy of England in the 18th and 19th centuries, with a focus on diet, nutrition and addiction amongst the new urban proletariat….
The Anti-slavery Movements in Bristol - Madge Dresser
There were three anti-slavery campaigns in Bristol between the late eighteenth and the early twentieth centuries: the campaign against the slave trade (c. 1760-1807); the one against slavery in the British empire (c. 1823-1838) and the on-going one against slavery and later Jim Crow segregation in the USA (c. 1847-c. 1897). This talk aims to look at who was involved, what tactics were used and how they were received. It will also ask, to what extent did any of them challenge racism and economic injustice?
Anti-Slavery and the Seven Stars Public House - Mark Steeds
Linking Bristol's brewing industry, pubs and the Atlantic slave trade.