Bristol Radical History Week 2006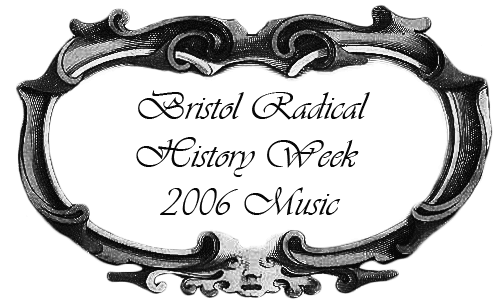 The Liberty Tree - The Life, Times & Writings of Tom Paine
Saturday 28th October, The Cube, 8pm, £6
Leon Rosselson and Robb Johnson perform a musical event interspersed with contemporary songs that reflect Paine's ideas. These were influenced by the American War of Independence and were influential on the French Revolution.
Surfin' Turnips
Wednesday 1st November, The Junction,8pm(ish), £1
The Surfin' Turnips will bring a shredding ramonewurzel pirate punk to the outcasts of the nations of the earth in Bristol Radical History Week, bring your prize veg. The Surfin' Turnips also played on Sunday 4th November.
Can't Y'Dance The Polka?
Saturday 4th November, The Cube, 8pm, £6
Sea Shanties from The Harry Browns and Gunner's Mate followed by the film Burn! staring Marlon Brando.
The Turnips Unplugged
Sunday 4th November, The Seven Stars, 3pm
The Surfin' Turnips played a raw and acoustic set as a treat for Sunday afternoon. The Surfin' Turnips played a fully amplified gig on Wednesday 1st November.