Bristol Radical History Week 2006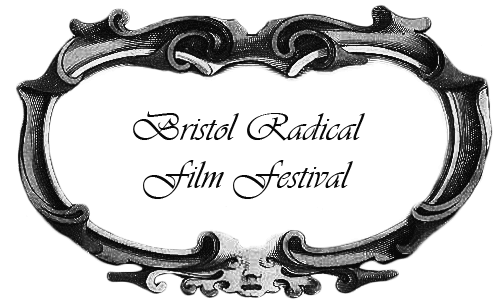 Captain Blood
Sunday 29th October, The Cube, 8pm, £3/4
The phrase "they just don't make 'em like this any more" has never been so accurately used as when it describes Captain Blood. A roaring adventure tale from the novel by Rafael Sabatini, Captain Blood is chock full of cannons and swordplay, heroism and treachery, war and romance, a beautiful heroine, and an impossibly handsome hero so lusty and full of vigour that it's difficult to catch your breath as the movie careens from one thrilling scene to the next (www.dvdverdict.com). Generally regarded as one of the more historically accurate pirate films (Hogge).
1935, 119 mins.
Starring : Errol Flynn, Olivia de Havilland, Basil Rathbone.
Director : Michael Curtiz.
Winstanley
Monday 30th October, The Cube, 8pm, £3/4
Introduced By Randell Brantley
Based on the 1962 David Caute novel Comrade Jacob. This film deals with some of the life story of the 17th Century revolutionary and writer Gerard Winstanley, who, along with a small band of followers known as The Diggers tried to establish a self-sufficient farming community on common land at St. George's Hill near Cobham in Surrey (wikipedia). Directed by Andrew Mollo and Kevin Brownlow, this is a true masterpiece of British Independent Cinema. The talent of these two film makers unquestionable. Their vision of 17th Century England has never been bettered. Andrew Mollo's attention to period detail is unsurpassed resulting in costumes and design that are simply faultless. The cinematography is breathtaking and Kevin Brownlow's editing is masterful. Miles Haliwell plays the lead part of Gerrard Winstanley and he gives a moving and insightful performance. This is a must see film the like of which we may never see again. I am sure it taught Kubrick a lesson or two about filming period dramas (IMDB).
1975, 95 mins.
Starring: Miles Halliwell, Jerome Willis
Director: Kevin Brownlow
Clarkson
Tuesday 31st October, The Cube, 8pm, £2
Introduced by Gordon Young
This film tells the story of an unsung hero in the fight to abolish slave trading and is set in Bristol in 1787. Although Wilberforce has won public acclaim for finally outlawing the trade, it was Thomas Clarkson who provided him with much of the data that he used to back up the cause. The film is one of contrast: between the pious young divinity student, straight out of University, and the bawdy taverns and rough slave port where he conducted his fact-finding. Clarkson 'grows up' as the film develops: he acquires street wisdom and finally realises the most effective way to win the crusade.
2006, 40 mins.
Director : Graham Egarr and Gordon Young
Produced : The Bristol Film and Video Soietywww.bfvs.fsnet.co.uk
Tamango
Tuesday 31st October, The Cube, 9pm, £3/4
Introduced by Randell Brantley
Based on a novel by Prosper Mérimée it is the story of a revolt on a slave ship bound for Cuba. John Reinker, the ships captain (played by Jürgens the megalomaniac submarine thief in The Spy Who Loved Me), takes a "mixed race" mistress called Aiché (played by Dandridge). However, Aiché is also the object of affection of Tamango (played by Cressan), the leader of the slave revolt. As the revolt progresses Aiché finds herself in the middle. Will she choose self-advancement, cashing in on the status afforded to her as the mistress of a white slave trader? Or will she side with her fellow captives?
Tamango is a film that is intriguing for several reasons. The interracial love theme caused the film to be banned in some French colonies and in America no distributor would touch it, consequently it failed and has languished in obscurity ever since. It is not just the content of the film that proved controversial, the director John Berry had been black listed for the 1950 film The Hollywood Ten. This 15 minute long documentary was about the "Hollywood Ten", a group of writers and directors who where themselves blacklisted and sacked for refusing to give testimony to the House Committee on Un-American Activities. Because of Berry's past Tamango was made "in exile" with French and Italian money.
Lastly the leading lady deserved a mention. Dorothy Dandridge was not only the first black actress to play a romantic lead alongside a white leading man in a mainstream Hollywood film (Island In The Sun) but also the first African-American to grace the cover of Life Magazine in 1954. More groundbreaking followed in 1955 when she became the first African-American to receive a best actress Oscar nomination the film Carmen Jones (she lost out to Grace Kelly). Coincidently she was portrayed by Halle Berry in the 1999 TV film Introducing Dorothy Dandridge, Berry went on to be the first Afro-American actress to win a Best Actress Oscar in 2002. In 1965 an overdose of antidepressant brought a tragically early end to Dandridge's life; she was 42.
1958, 98 mins.
Starring : Dorothy Dandridge, Curd Jürgens, Alex Cressan
Director : John Berry
The Cunard Yanks & GI Babes
Thursday 2nd November, The Cube, 8pm, £3/4
Speaker Dave Cotterill.
Bristol premiere of a Cunard Yanks already shown in Liverpool and New York to popular aclaim. In the early 1950s young, white, Liverpool seamen who worked the Cunard Line, were sailing to New York. Although they did not know it at the time, they were to collide with the explosion of a new cultural scene in the U.S.A. This was the great migration of Afro-Americans to the northern states and the cities of Chicago, Detroit and New York which had brought new music, dance and fashion to the streets. One of the reoccurring themes of this History Week is the importance of the ship as conduit for information via the crew 'below decks'. Thus a small group of cooks, pantry-men and waiters who were later to be nick-named "The Cunard Yanks" would act as this conduit and consequently change the cultural history of Liverpool.
2005, 30 mins.
Produced By : Available Light
Speaker Dave Parker.
GI Babes is a programme made for the BBC directed by James Macalpine. GI Babes is the story of the black American soldiers based in the West Country in WW2 and the children born to the white women they met. Rachel is a mixed race American in search of her father who was for a time billeted in Bristol. The story of her search is also the story of the Black GI's and their experiences in the West of England during the war.
2005, 30 mins.
Produced By : Available Light
Treasure Island
Saturday 4th November, The Cube, 1:30pm, £3/4
Disney's adaptation of Robert Louis Stephenson's classic tale. Newton, in splendid form, arguably gives the best big screen characterisation of literature's most famous unidexter. Join such legends as Ben Gunn, Israel Hands, Jim Hawkins and Blind Pew in this ripping yarn.
1950, 96 mins
Starring : Robert Newton, Bobbie Driscoll
Directed by : Byron Haskin
Burn!
Saturday 4th November, The Cube, 11pm, £3/4
Introduced by Christina Heatherton.
Pontecorvo's memorable sequel to Battle of Algiers sees Brando in finely ambiguous form as the drunken, cynical Sir William Walker, a British agent sent to the Caribbean island of Queimada in the mid-1800s to stir up a native rebellion against the Portuguese sugar monopoly; ten years later, he is forced to return there to destroy the leader he himself created, in order to open up trade with Britain. Falling between epic adventure and political allegory, the film is occasionally clumsily structured and poorly focused; but Pontecorvo, working from a script by Franco Solinas, provides a sharp, provocative analysis of colonialism, full of telling irony, bravura set pieces, and compelling imagery, while Brando's stiff-lipped performance, emphasising his character's confused mixture of dignity and deceit, intelligence and evil, determination and disillusion, never allows the allegory to dominate the human content. A flawed but fascinating film. (TimeOut)
1969, 115 mins
Starring : Marlon Brando
Directed by : Gillo Pontecorvo
Hanging At Kenn & Bristol At War
Sunday 5th November, The Cube, 8pm, £3/4
Introduced by Steve Poole
The Hanging At Kenn tells of historian Steve Poole's quest for the reasons behind Britain's last public hanging to be carried out at the "scene of the crime". It happened at Kenn in North Somerset in the early 1830's. A bitter tale of the power of law and order in pre-Victorian Britain. The film will be followed by a question and answer session with Steve Poole.
Not in World War II but Bristol in the English Civil War (Revolution). Bristol At War follows Professor Ronald Hutton's search to discover why the second city in the country fell twice during the Civil War, first to the Royalists and then to the Parliamentarians.
Both films are from The History Trail TV series produced by available light.