Bristol Radical History Week 2006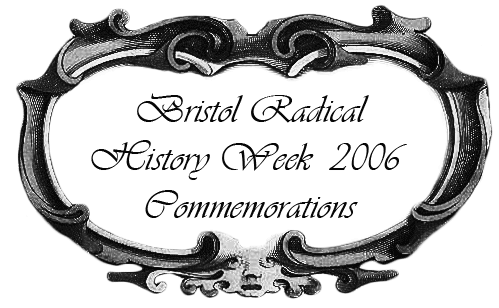 James Nayler
Saturday 28th October : 11.30 am : Corn St.
Be 'your own personal Jesus' and join in with the 'Hosannas' as James Nayler, his palm wielding Cancan Dancers and a troop of Roundhead pike and musketmen parade from the Centre via Corn St. to Castle Green. Refuse to 'doff your caps' to the agents of the Crown and celebrate freedom from the religious hierarchy.
Dress : Floppy Hats
Attitude : Blasphemous
Background Reading : James Nayler's Ride into Bristol : October 1656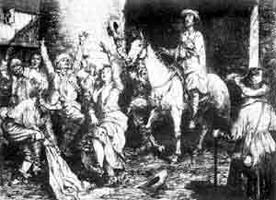 1831 Uprising
Sunday 29th October : 6.00 pm : Queen Square
Celebrate the popular revolt that shocked the British ruling classes into democratic reform. Join the 'mob' waving flaming brands and listen to fiery speeches as we remember the hundreds of Bristol rebels who changed the course of history.
Dress : Bawdy
Attitude : Raucous
North side of Queen Square, 1832, Rev. Eden.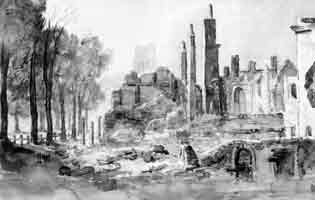 West side of Queen Square Bristol the day after the dreadful conflagration, 1831, J. B. Pyne