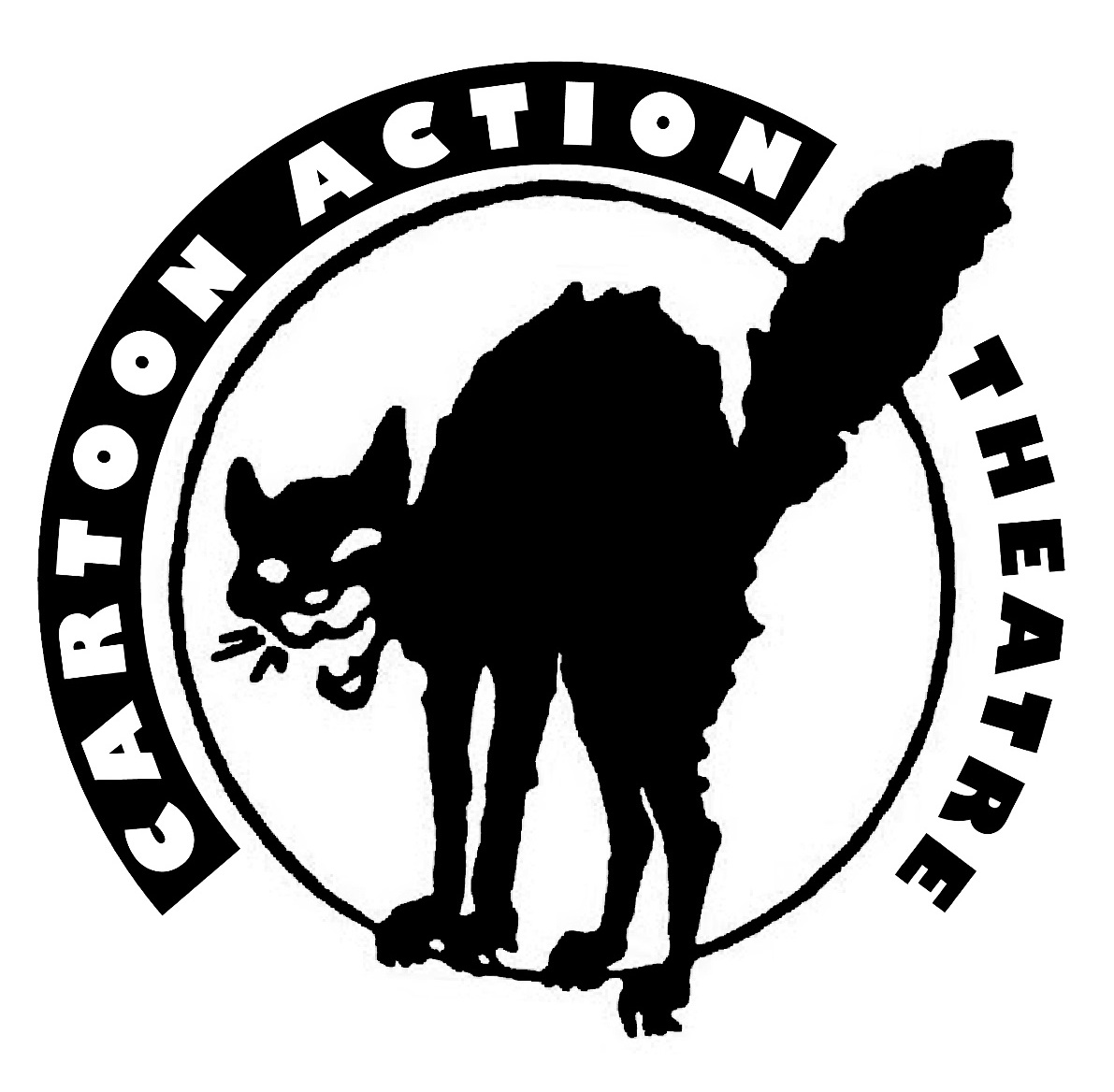 Since 2014 the Cartoon Action Theatre (CAT) have been performing short plays on the street and at events using a modern rhyming mummers' style, covering a diverse range of subjects including austerity, media bias, the arms trade, benefit sanctions, fracking, 'free trade' deals, the banksters, refugees, bus cuts and climate change.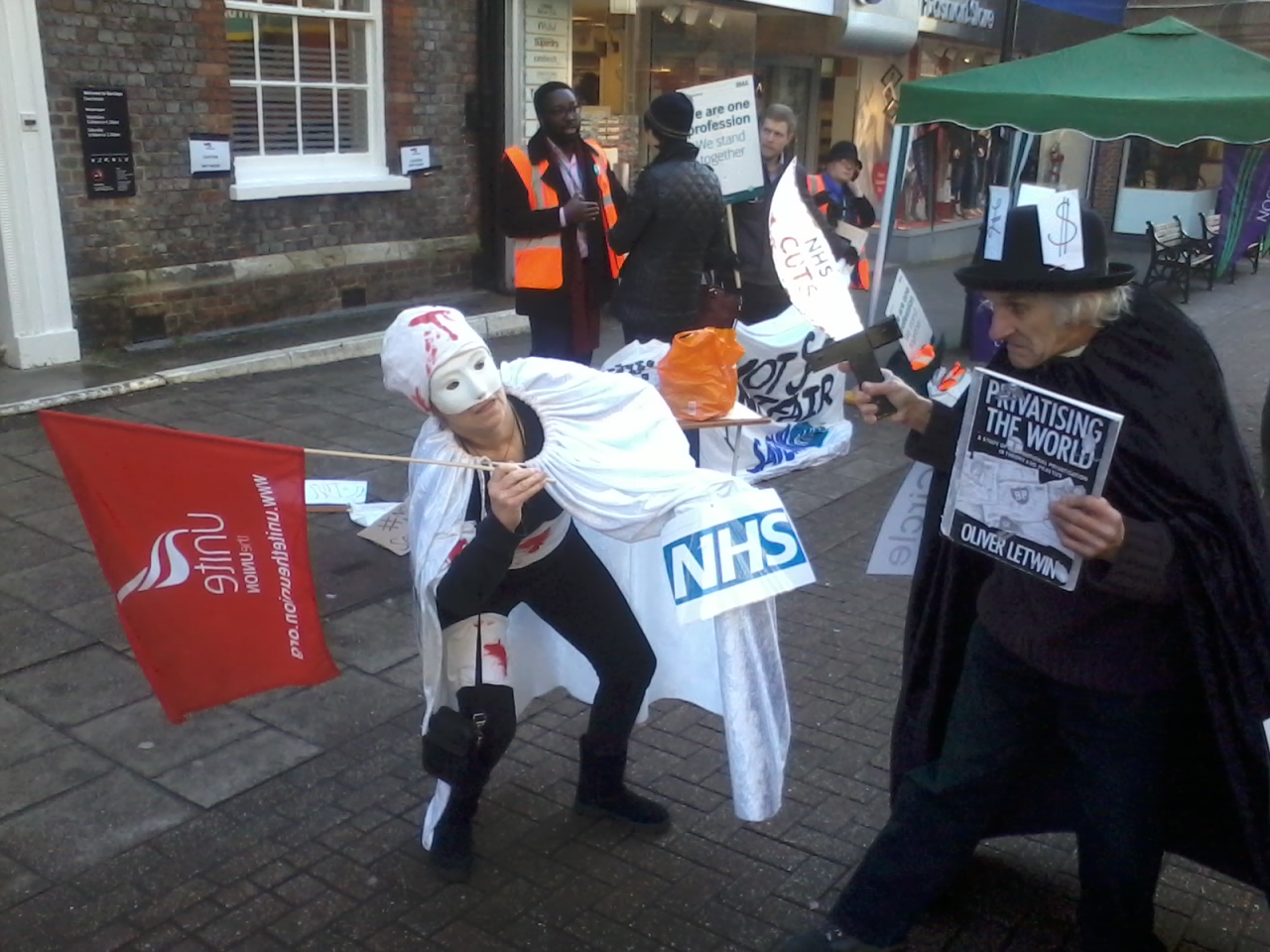 At this year's radical history festival they will be launching their new play on the creation of the National Health Service.
CAT have also recently published a DIY pamphlet Plays for Troublemakers which provides the scripts for 15 of their performances.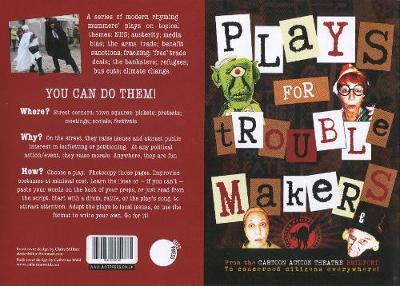 You can purchase the pamphlet from Just Press.