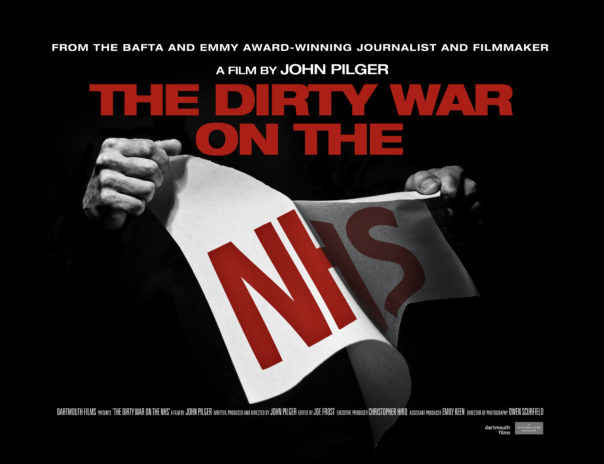 Director: John Pilger, 2019, UK, 106 mins, Cert: 12A
Bristol Radical History Group & Bristol Protect the NHS presents:
The Dirty War on the NHS
On April 6th the Cube will be screening John Pilger's documentary The Dirty War on the NHS. It tells the story of the creation of the National Health Service in 1948, which liberated millions from the fear of illness, through to its invasion by private health companies and management consultants in recent years. The film includes the testimony of Youssef El- Gingihy, who as a GP in Tower Hamlets has witnessed the undermining of the NHS at first hand. He is the author of "How to dismantle the NHS in 10 Easy Steps" and will be present at the April 6th screening.
BRHG Facebook: https://www.facebook.com/events/485211035503389/
Cube Facebook: https://www.facebook.com/events/189247802289834/