Autumn 2009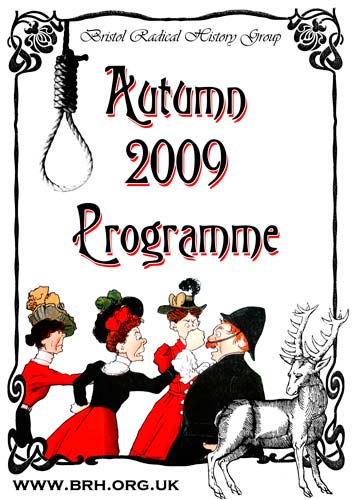 Programme
Date
Time
Title
Details
Venue
Sat. 12th Sept.
10pm
Bristol Anarchist Bookfair
Dan Bennett - The history of corporations.
Steve Mills - Social Crime
Roger Ball - Hidden struggles in the 19th Century
The Island
Sat. 26th Sept.
11am
Bridport
Talks (Steve Mills, Kev Davis and Roger), reconstructions and a gig.
Bridport
Mon. 5th Oct.
8pm
No Retreat
Steve Tilzey talks about fighting fascism in the 70s, 80s and 90s.
Cube*
Sat 31st Oct.
12pm
Suffragette
A reconstruction and talks.
Dawn Dyer - Suffragettes in Bristol.
Anny Cullum - critiques of the composition and outlook of the Suffragettes.
GWRSA
Sat 31st Oct.
3-5pm
Radical History Walk
A history walk through Bristol.
Arnolfini

Notes:
*The Cube is a membership only cinema. You will need to pay £1 for a life time membership the first time you visit. Remember to bring your membership card every time you come to an event here.
Publicity Material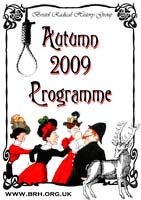 Download a high resolution version of this poster (750 KB jpeg file)